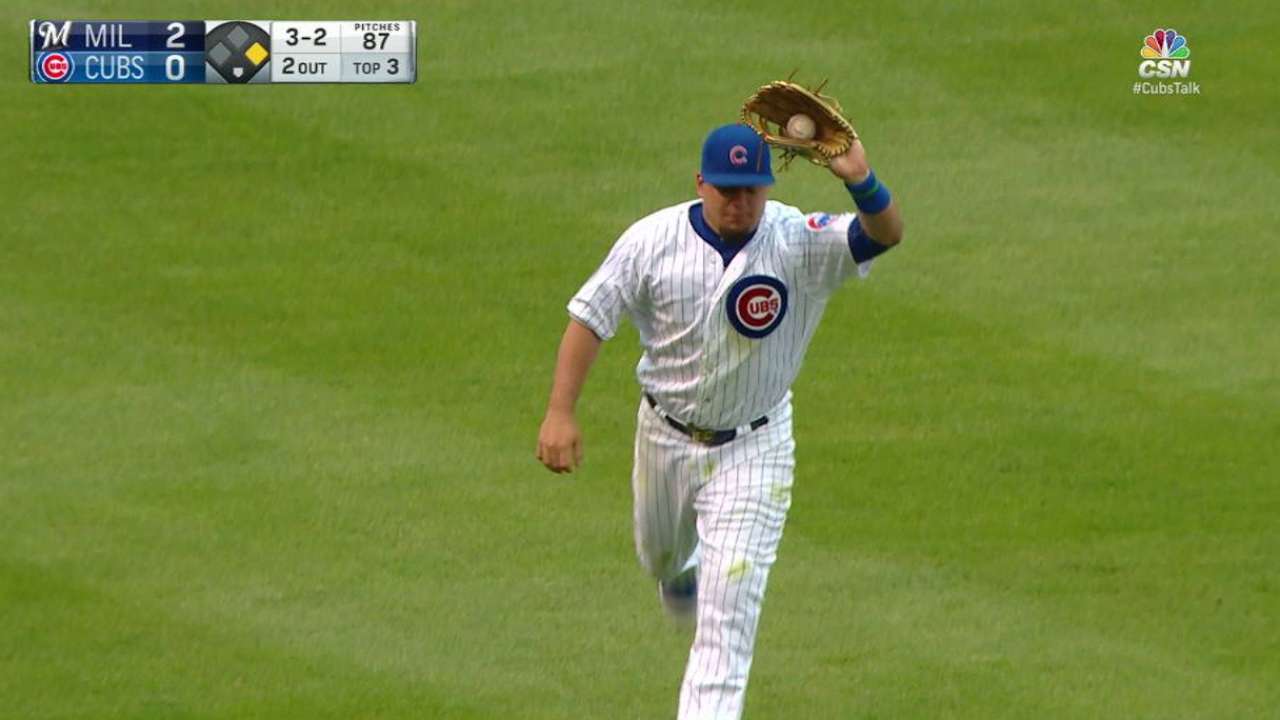 CHICAGO — Kyle Schwarber's bat hasn't quite come to life this season, but that doesn't mean he isn't finding ways to draw some oohs and ahs from the crowd at Wrigley Field.
In the top of the third inning with one on and two out, Schwarber tracked after a sharply hit ball in left field, covering 37 feet to make a difficult diving catch. His effort earned a loud cheer, as the Cubs kept the early deficit at 2-0 and struck back with a run of their own in the bottom of the third.
According to Statcast™, there was just a 26 percent catch probability on the play, making Schwarber's effort his first four-star catch of the season. The opportunity time on the play — the time from when the ball left right-hander Eddie Butler's hand to when it was projected to land — was just 3.0 seconds, according to Statcast™.
Scott Chasen is a reporter for MLB.com based in Chicago. This story was not subject to the approval of Major League Baseball or its clubs.