Pujols, who did not start the Halos' series opener against the Mets, tweaked his hamstring while trying to stretch a single into a double on Wednesday, which led to his premature exit. He said he felt better following Thursday's off-day, but the Angels want to make sure he's completely healed before sending him out to play first base. Pujols has started only two games at first this season, but the Angels will be without a designated hitter over their weekend series at Citi Field.
"He's feeling fine," manager Mike Scioscia said. "We're just going to take a little precaution and make sure that he's at a certain level before he plays first base. He's day to day right now, and we're just going to read it on a daily basis."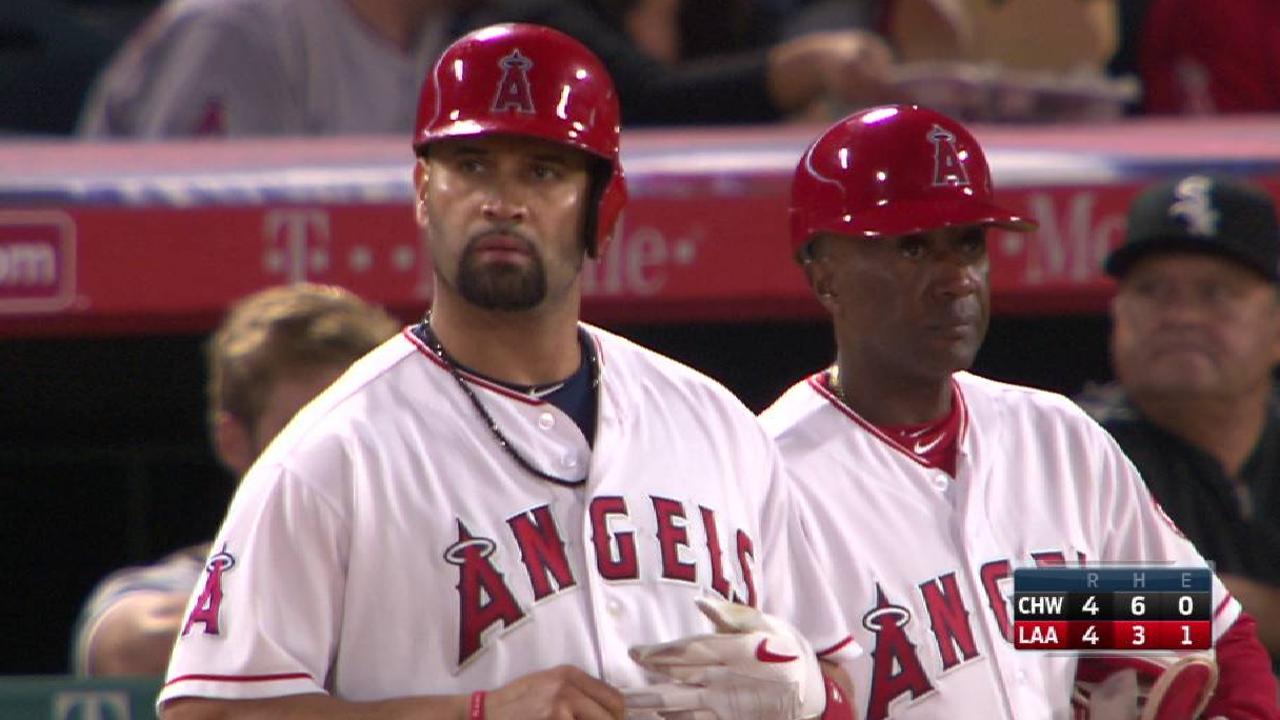 Scioscia said he would wait to see how Pujols felt after hitting in the cage before determining if he'll be available to pinch-hit on Friday.
Pujols, 37, is batting .247 with five home runs and 32 RBIs over 40 games. With 596 career home runs, he is only four shy of joining the exclusive 600-home run club.
Worth noting
• Angels superstar Mike Trout, who has homered in five of his last six games, said he was excited to be back in Queens for his first regular-season series at Citi Field. Trout's last visit came in 2013, when he represented the Angels at the All-Star Game. Trout said he took advantage of Thursday's off-day to go home to New Jersey and expects to have plenty of family and friends in attendance over the weekend.
"Feels good to be back here," Trout said.
Maria Guardado covers the Angels for MLB.com. This story was not subject to the approval of Major League Baseball or its clubs.