They might very well dominate the position of shortstop in the American League for the foreseeable future and are one of the tougher decisions fans will find on the Esurance MLB All-Star Game Ballot for the 2017 MLB All-Star Game presented by MasterCard on July 11 at Marlins Park in Miami.
• Cast your Esurance All-Star ballot for #ASGWorthy players
This weekend, Lindor and Correa will be on display as the Astros and Indians play three games at Minute Maid Park. Let's take a look at that one and four other weekend matchups relevant to All-Star balloting.
• Watch today's 15 games on MLB.TV
Indians at Astros
AL SS: Lindor (.873 OPS, 9 HR) vs. Correa (.844 OPS, 5 HR)
Lindor's 1.6 WAR leads all AL shortstops, just in front of Correa's 1.4 and Bogaerts' 1.3. Correa has batted .393 as the Astros have won 14 of 17 to take a big lead in the AL West. Both are dazzling defensive players, and despite their young age, they are comfortable in the bright lights. Last season's World Series was a coming-out party of sorts for Lindor. Correa hopes this season will be the same for him.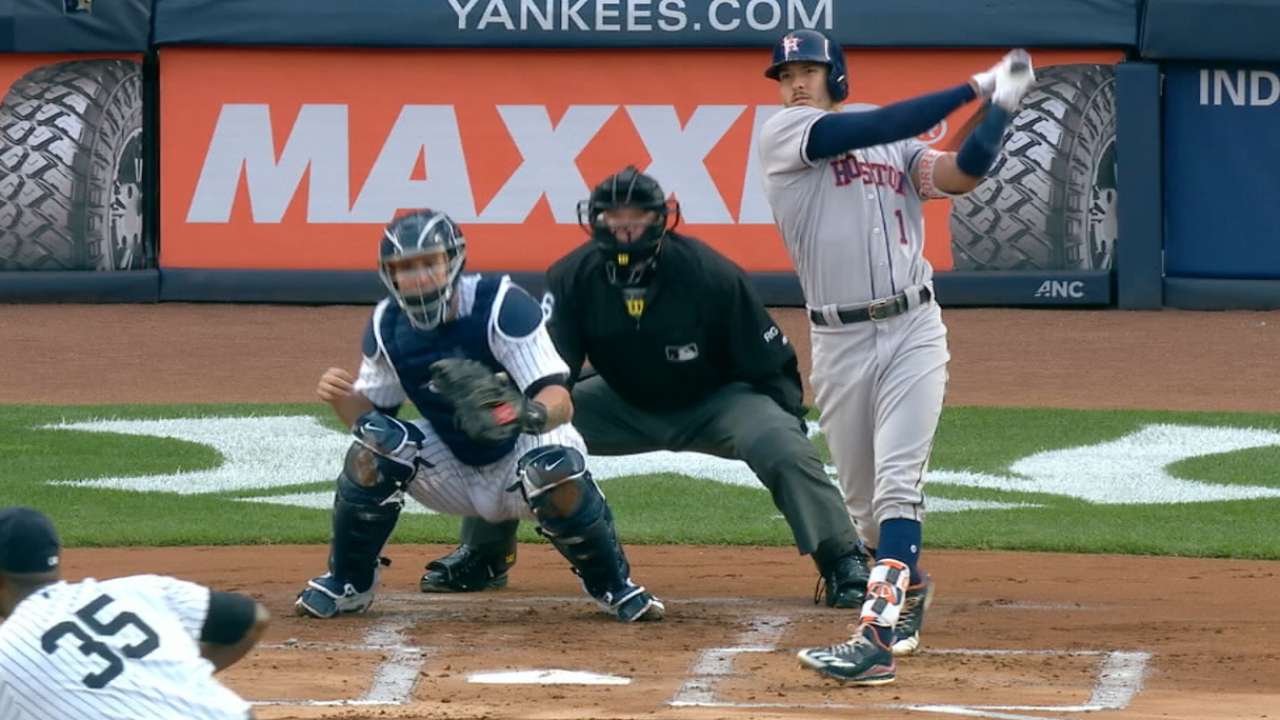 Brewers at Cubs
National League 1B: Eric Thames (1.120 OPS, 13 HR) vs. Anthony Rizzo (.763 OPS, 7 HR)
Thames, 30, will be one of the coolest stories at the All-Star Game whether or not he's in the starting lineup. He remade his hitting mechanics during four seasons in Korea and is off to an incredible start that has the Brewers atop the NL Central. Rizzo's numbers are down, but after a season in which he made his third straight All-Star team and finished fourth in NL MVP Award voting and helped the Cubs win a World Series, Cubs fans are almost certain to give him the starting nod despite Ryan Zimmerman's red-hot start for the Nationals.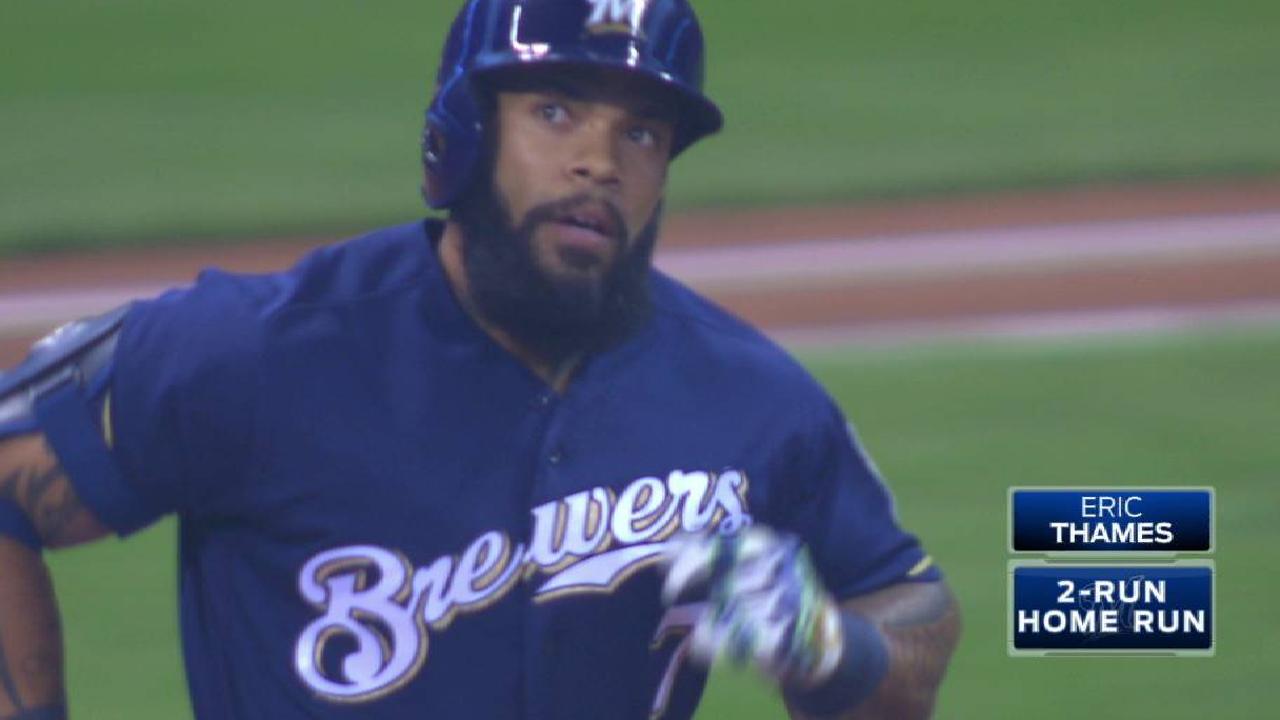 Giants at Cardinals
NL C: Buster Posey (1.040 OPS, 7 HR) vs. Yadier Molina (.706 OPS, 3 HR)
Pull up a chair and break out the popcorn. This is one of those series that could deliver a weekend of captivating baseball. And there are the catchers — two of the best players of this generation, two players who've combined to win the World Series five times. Molina's offensive numbers are down slightly, but having made the NL All-Star team seven times, in part, because he's one of the great defensive catchers ever. And so is Posey, the heart and soul of the Giants, who is having his best offensive season, leading the NL with a .378 batting average.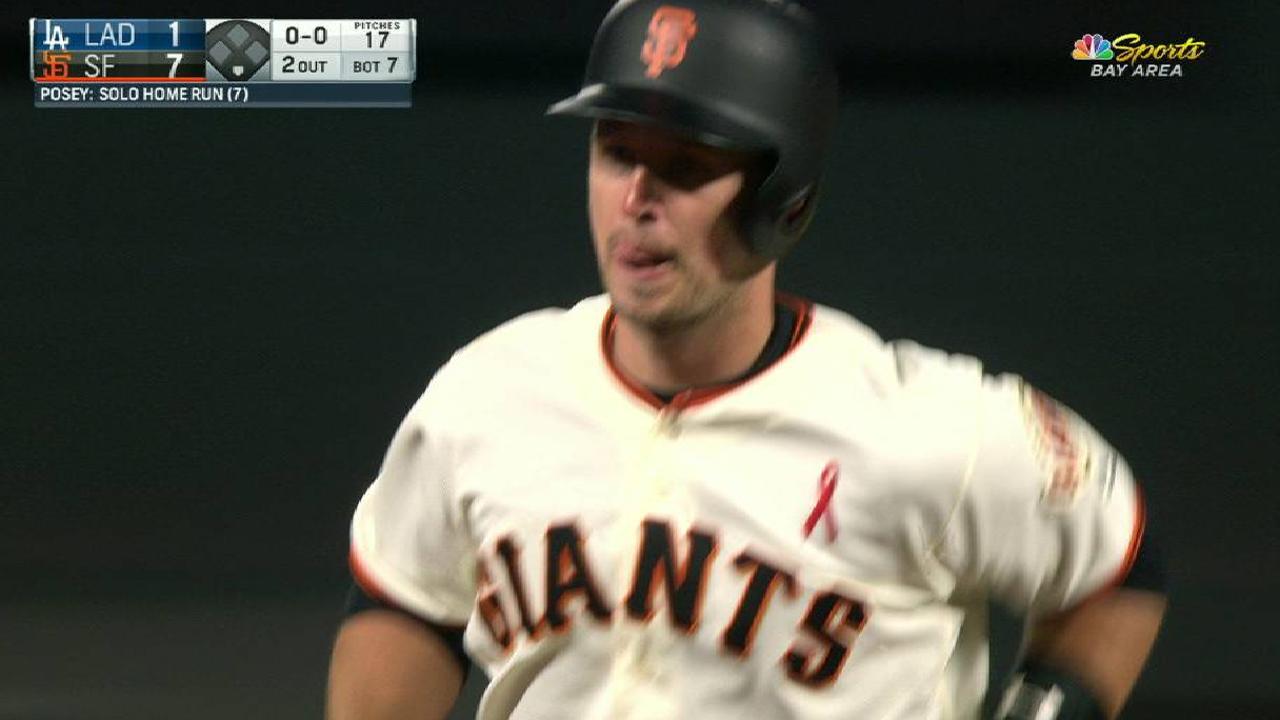 Rockies at Reds
NL 3B: Nolan Arenado (.940 OPS, 10 HR) vs. Eugenio Suarez (.875 OPS, 7 HR)
Arenado has been one of baseball's best since the day he stepped onto the diamond at Coors Field four years ago. Meanwhile, Suarez has been one of the most pleasant surprises of the young season. Only 25, this likely will not be his only All-Star appearance.
• Rockies-Reds the first of 20 free games streaming on Facebook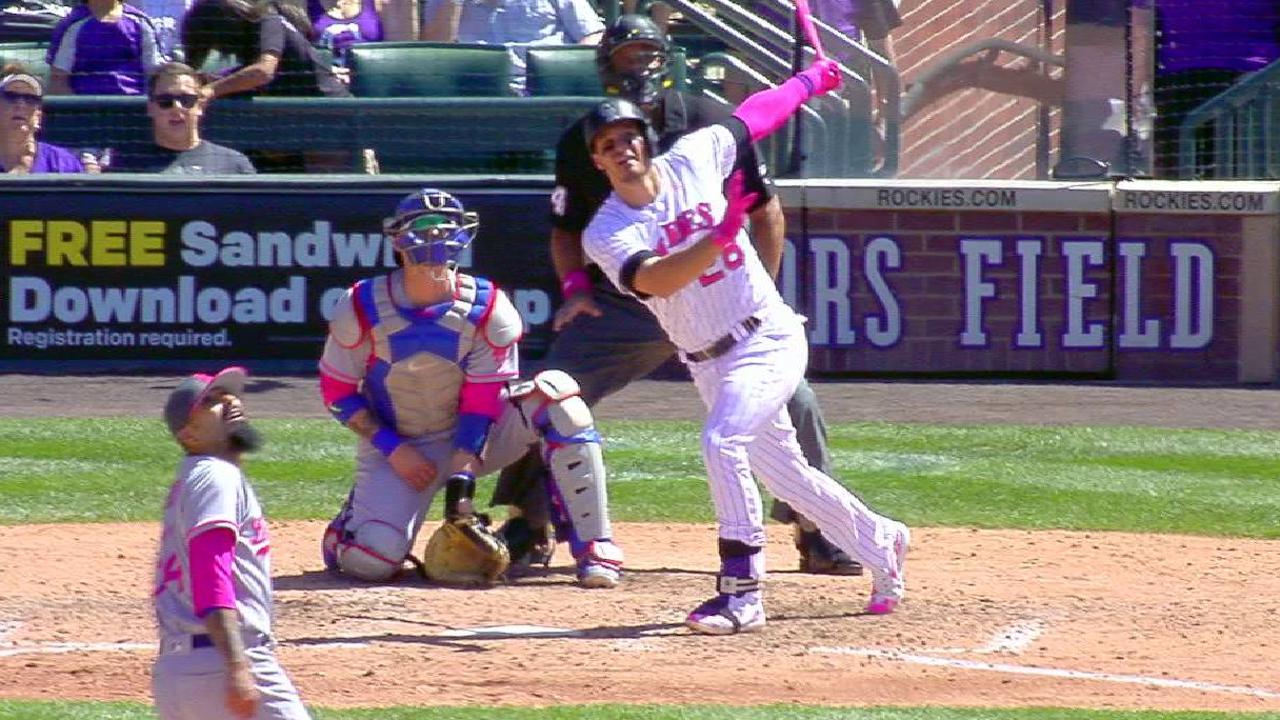 Brewers at Cubs
NL 3B: Travis Shaw (.874 OPS, 8 HR) vs. Kris Bryant (.957 OPS, 8 HR)
Thames wasn't Brewers GM David Stearns only smart offseason acquisition. Acquired from the Red Sox in exchange for pitcher Tyler Thornburg, Shaw has numbers that stack up with almost any NL third baseman. Bryant seems likely to win the balloting again, and he's plenty deserving. This is a tough position to crack, with the Dodgers' Justin Turner and the Cardinals' Jedd Gyorko having deserving seasons as well.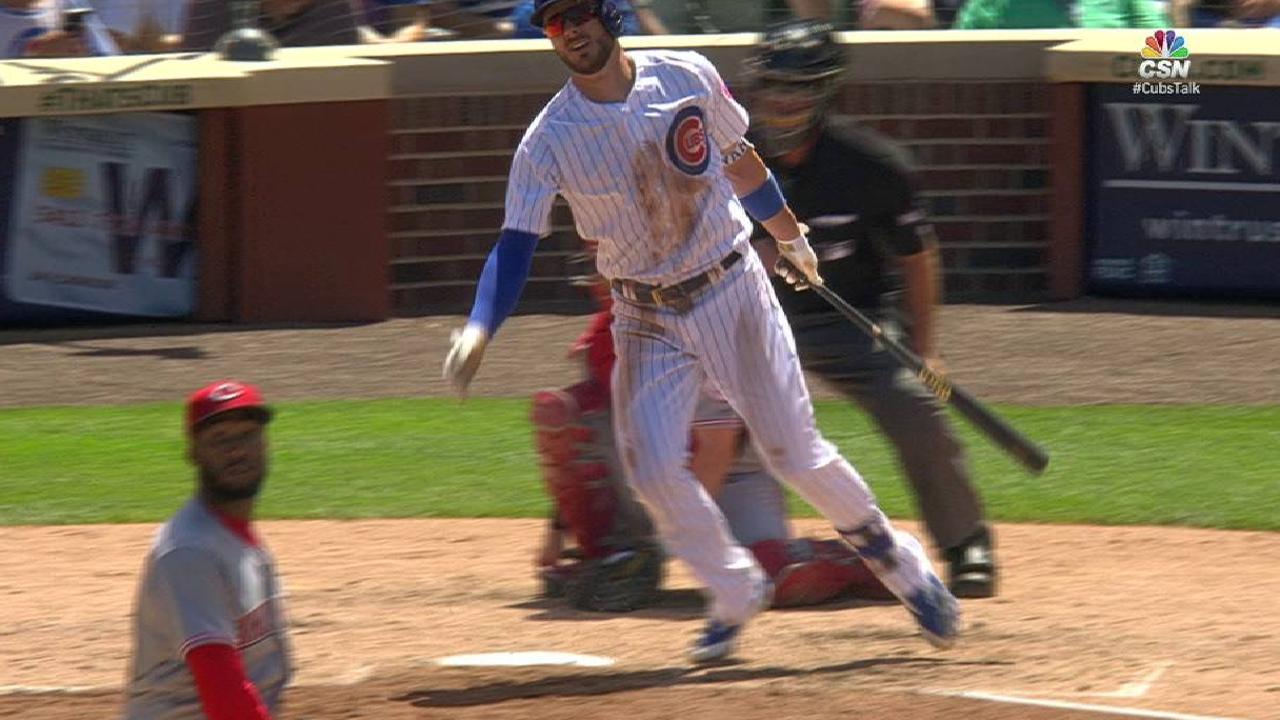 Richard Justice has been a reporter for MLB.com since 2011. Read his columns and follow him on Twitter at @RichardJustice. This story was not subject to the approval of Major League Baseball or its clubs.