MLB.TV Premium is available for $ 112.99 yearly or $ 24.99 monthly, with nearly two dozen features for subscribers to access and interact with live out-of-market Major League Baseball games at 60 frames per second on any of the more than 400 supported devices. MLB.TV single team subscriptions are also available at $ 87.49 yearly.
"They're playing the game the right way and they're a very good team, so we have to make sure that we bring our A game," said Indians shortstop Francisco Lindor. "You just have to go hard against a team like that."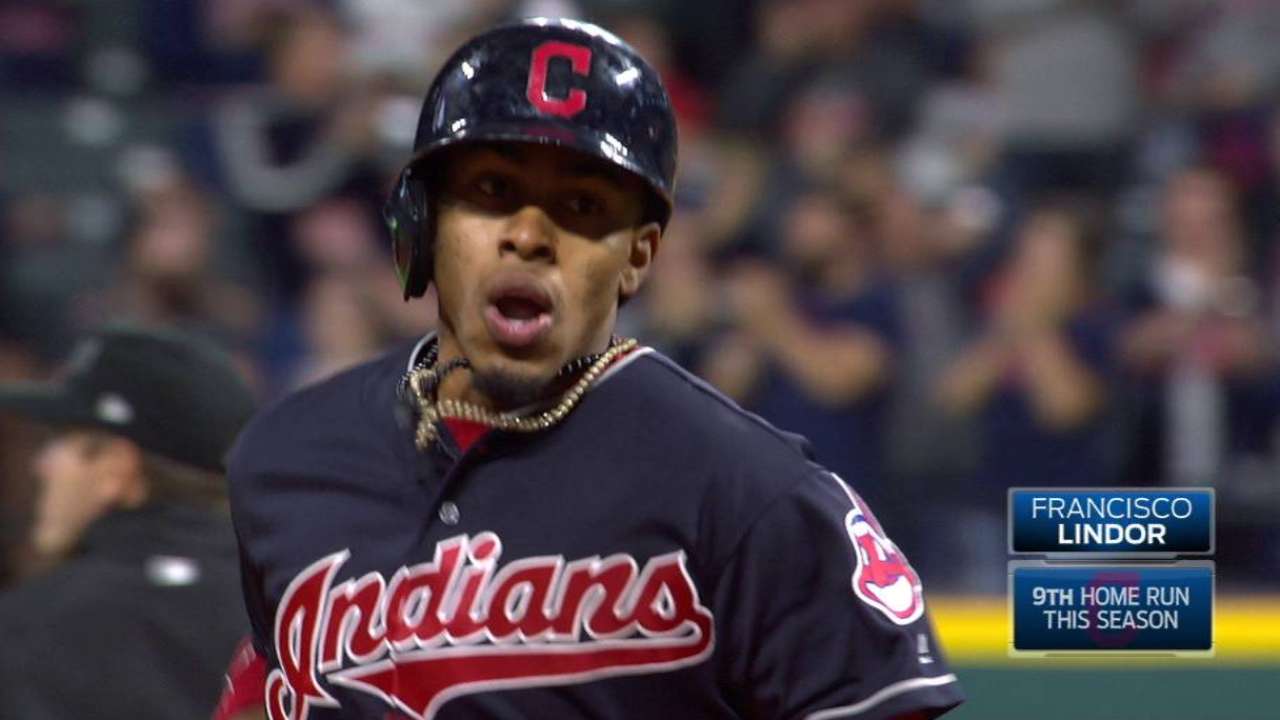 Lindor will play against fellow star shortstop and native of Puerto Rico, Carlos Correa. The two are among the brightest young stars, with Correa winning the 2015 AL Rookie of the Year Award and Lindor starring for the Tribe in its run to the World Series last October. They were each named members of the All-World Baseball Classic Team for Team Puerto Rico, the runners-up in this year's tournament.
"I wish him nothing but the best," Lindor said of Correa. "I want him to win every game if they can win every game. But as soon I'm playing against him, he's not allowed with my team. But it is just fun competing against a guy like that."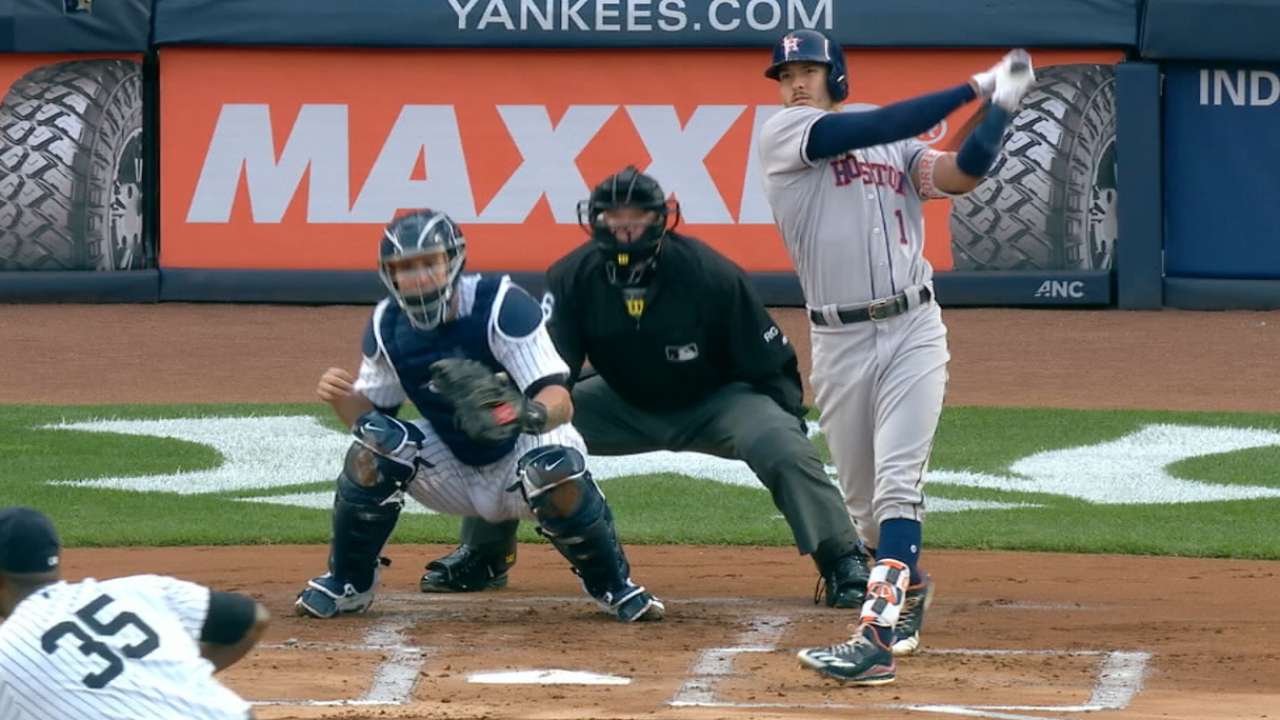 Right-hander Trevor Bauer is scheduled to start for the Indians, and he's enjoyed success throughout his career against the Astros: In six starts against Houston, he has a 2.61 ERA.
Bauer's counterpart, right-hander Charlie Morton, has a 10.7 strikeouts-per-nine innings rate, primarily due to a very effective curveball. Though he surrendered four runs over 5 2/3 innings against the Yankees on Sunday, he ended up striking out 10 — including seven straight — touching 99 mph with his fastball.
"I felt like that was some of the best stuff I ever had in terms of raw stuff," Morton said afterward.
The 33-year-old has only made one career start against Cleveland, giving up three runs in six innings on July 3, 2015, while with the Pirates.
Here's what else to watch for throughout the night (all times ET):
Big Fish in Big Apple: LAA@NYM, 7:05 p.m.
Mike Trout arrives in New York on an incredible run, having homered in five of the past six games and hitting .341 overall. He leads the AL in on-base percentage, slugging percentage and total bases. The Angels superstar also owns a 1.317 OPS this month.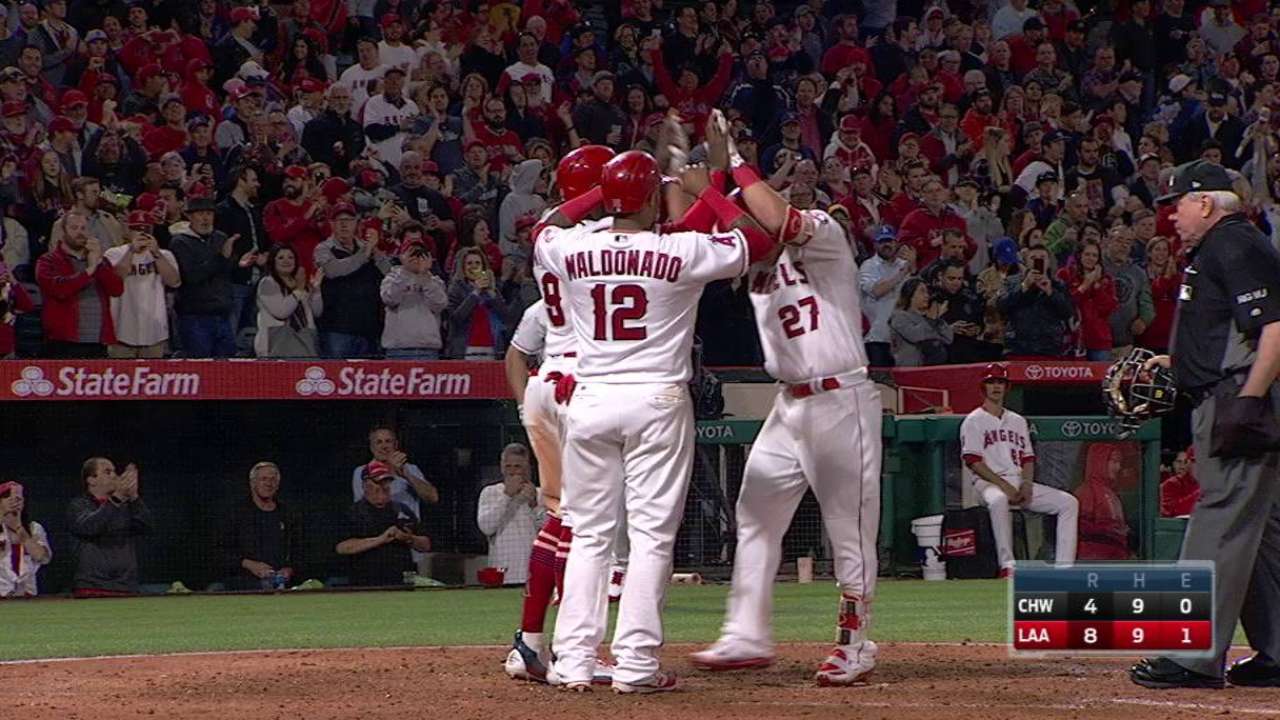 Trout grew up just a few hours from New York, in Millville, N.J., so he's bound to have a significant number of friends and family on hand to see him continue another AL MVP-caliber season. Trout has only played at Citi Field once — in the 2013 All-Star Game.
The night will also be significant from the Mets' point of view, as Terry Collins is slated to match Davey Johnson as the longest-tenured manager in franchise history.
Heavy hitters: TEX@DET, 8:10 p.m.
After a slow start, the Rangers are rolling, winners of nine straight heading into what looks like a heavyweight weekend series in Detroit. With a lot of thunder up and down both lineups, it isn't crazy to anticipate a slugfest or two, which would be bad news for Texas' Nick Martinez (0-2, 5.04 ERA) and Detroit's Daniel Norris (0-2, 4.34).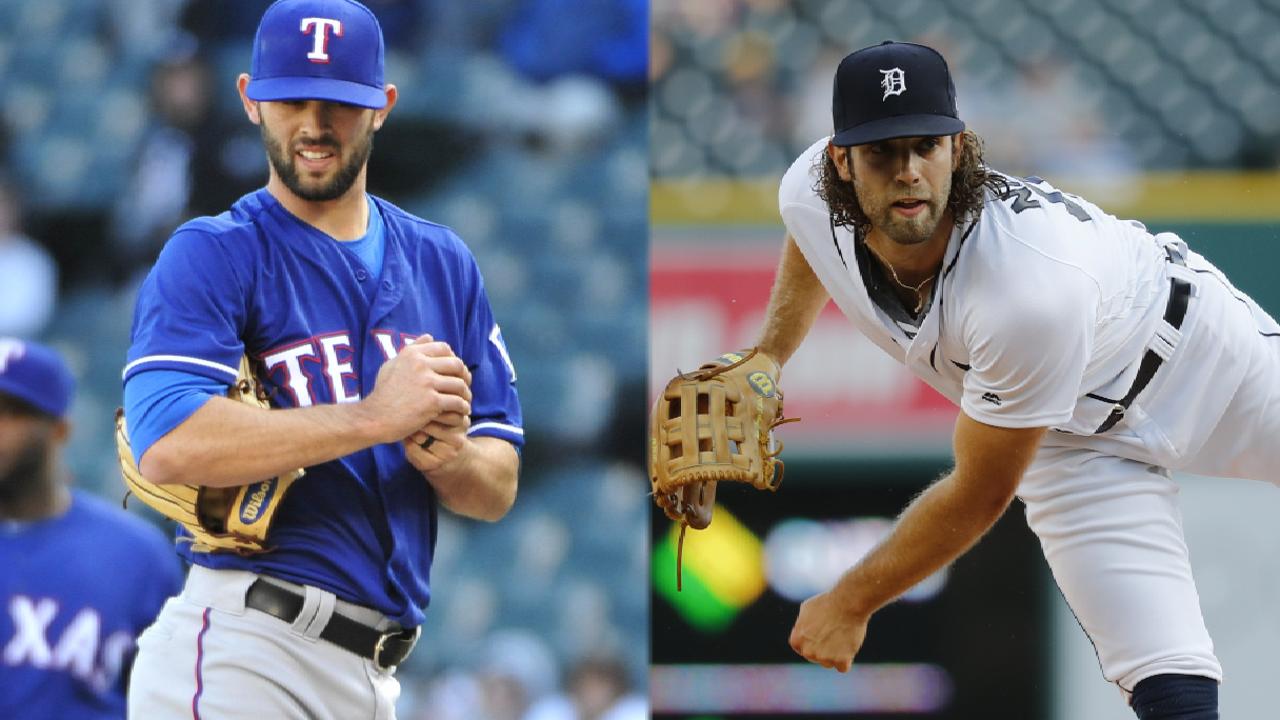 Classic clash: SFG@STL, 8:15 p.m.
The last time these teams met, they were battling it out for the final NL Wild Card spot last September. The stakes aren't as high this time around, but there is still plenty of intrigue in any series between these storied franchises. Michael Wacha (2-1, 3.19) opposes Matt Moore (2-4, 4.67) in the opener of a three-game set.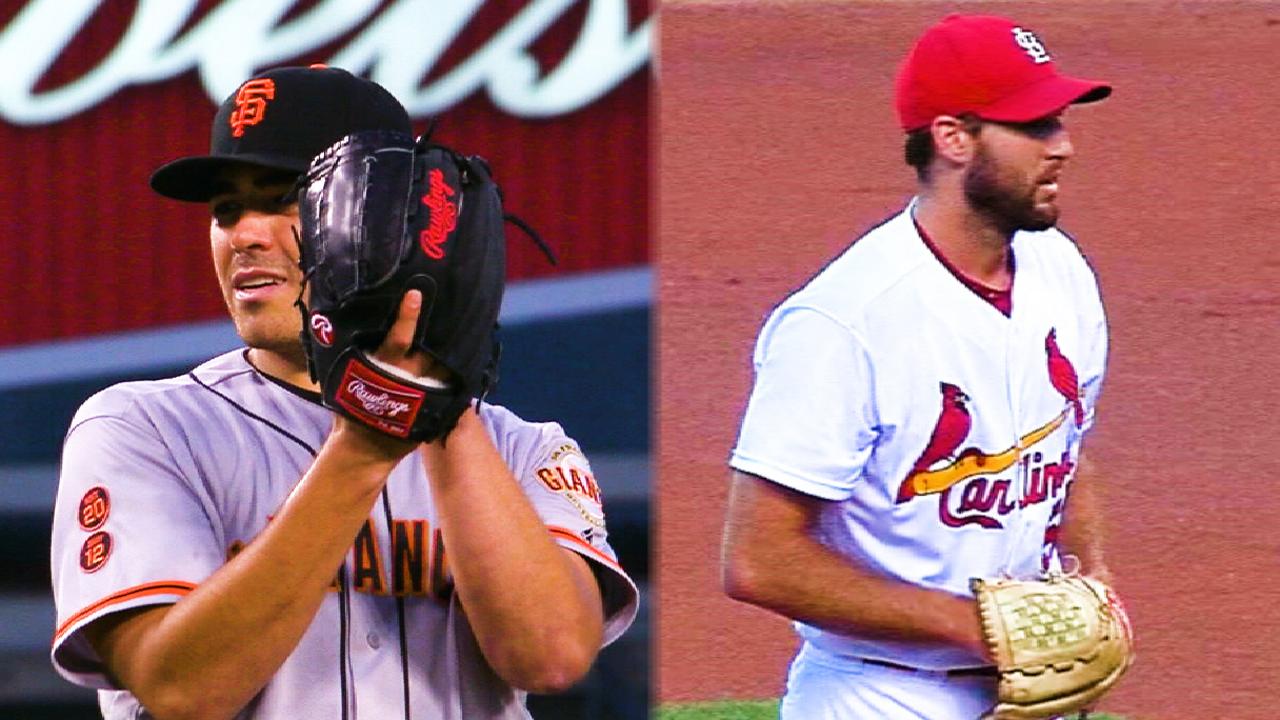 Also tune in to see two of the game's top catchers, Yadier Molina and Buster Posey, go head-to-head. Posey is off to a great start, leading MLB with a .378 batting average to go along with seven homers.
Joe Trezza is a reporter for MLB.com based in New York. Follow him on Twitter at @joetrezz.
This story was not subject to the approval of Major League Baseball or its clubs.