So when is the right time for teams to begin thinking about such things?
"There are probably a handful of teams that will know at the end of April, a handful of teams at the end of May," one AL executive said. "There are probably 10 teams, give or take, that will have a pretty good idea of where they'll be by Memorial Day. The other two-thirds of the league — no matter their expectations coming into the year — may take a while, maybe right up to the Deadline. The extra Wild Card has that impact."
The second Wild Card spot certainly gives more teams a reason to dream of October, but if all you're guaranteed is a one-game playoff, is it worth mortgaging your future for a two- or three-month rental? The executive isn't sold on that idea.
"The Wild Card limits the number of teams looking to sell, but it also limits the number of teams looking to be a really aggressive buyer because of the uncertainty of a one-game playoff," he said. "You don't want to go in too heavy if it could only result in one extra game."
That means players like Jose Quintana or David Robertson, who are signed beyond 2017, might be the ones bringing in the best return. Think more Andrew Miller, less Aroldis Chapman.
"Because a guy like Quintana has that extra control, the teams that aren't commanding their division will be interested," the exec said. "I think we're going to see more and more teams really covet that extra control. The expiring asset, end-of-the-year guys, will be limited in what they bring back. The extra control will make teams go the extra mile. Teams will go in big for guys like that."
With that in mind, we have a new name atop our Trade Deadline Power Rankings.
1. Robertson, RHP, White Sox
Contract: $ 12 million (2017); $ 13 million ('18)
Previous ranking: 2
Robertson is off to a solid start in 2017, successfully converting all four of his save opportunities as of Thursday. The Nationals tabbed Blake Treinen as their closer before the season, but the right-hander has struggled mightily and was removed from the role after manager Dusty Baker said this week, "We got to do something to shore up our closer situation, because this ain't working." Given their recent trade history with the White Sox — the Nats dealt for Adam Eaton this offseason — Robertson could be that something. The Rangers, who have also made a quick change at closer, could also be interested.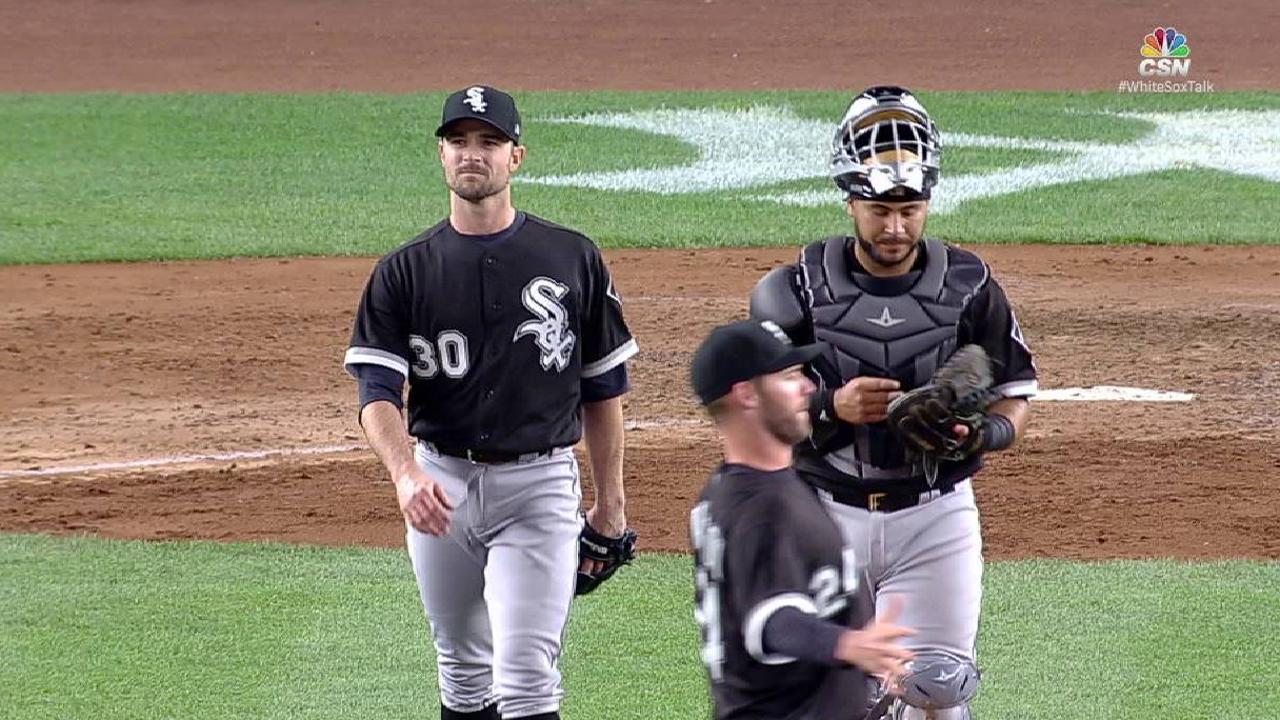 2. Bartolo Colon, RHP, Braves
Contract: $ 12.5 million (2017)
Previous ranking: 3
An April 11 stinker left some wondering whether the ageless wonder — OK, he has an age: he's 43 — was finally succumbing to Father Time. But seven innings of one-hit, one-run ball against the Padres five days later left Colon with 14 strikeouts, four walks and a 0.824 WHIP in 17 innings this season. The Braves figure to cash in their $ 12.5 million chip for a prospect come July.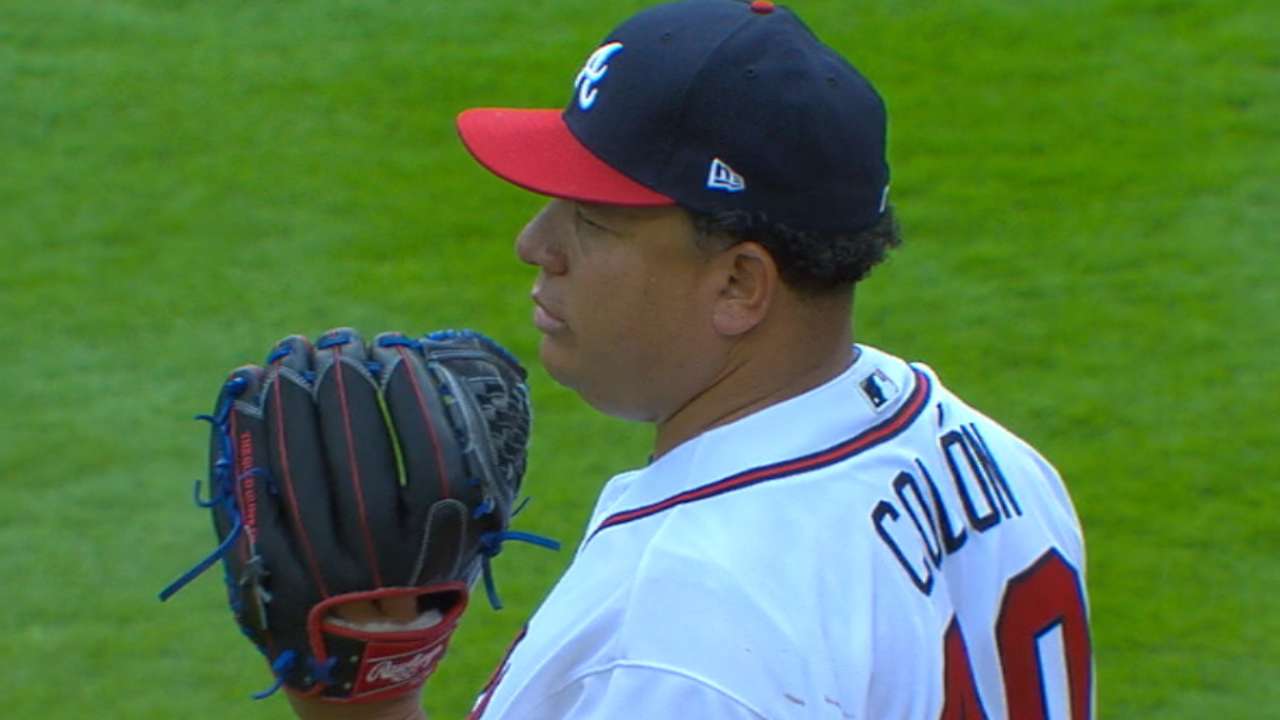 3. Francisco Liriano, LHP, Blue Jays
Contract: $ 13.6 million (2017)
Previous ranking: Not ranked
The Blue Jays' surprisingly sluggish start has thrust them into the early-season categories of potential Deadline sellers. I'm not ready to put Josh Donaldson's name on this list, as the former AL MVP Award winner is signed through 2018 and could be dealt next offseason instead, but Liriano is in the final year of his three-year, $ 39 million contract and would be an ideal trade candidate for a contender if Toronto doesn't right the ship.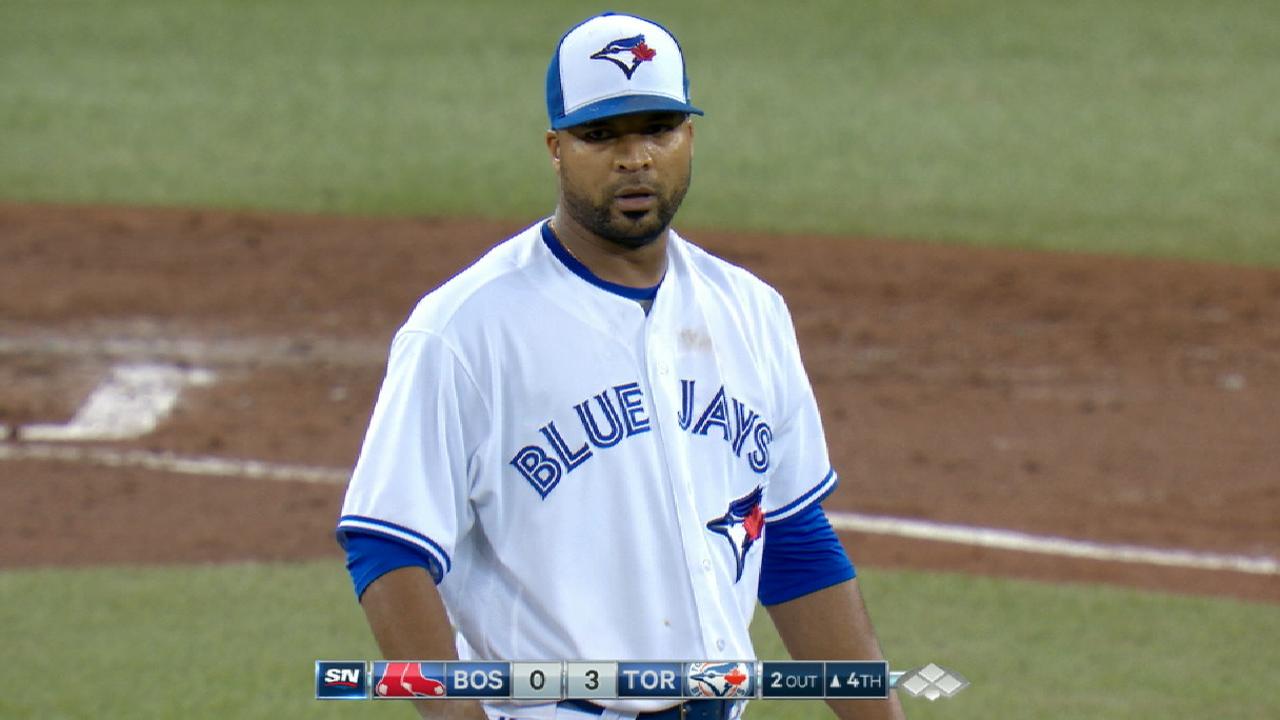 4. Jeremy Hellickson, RHP, Phillies
Contract: $ 17.2 million (2017)
Previous ranking: 7
Hellickson is off to a tremendous start, going 2-0 with a 1.59 ERA in his first three outings. His rise here is based on more than that, however; Clay Buchholz's flexor tendon surgery will knock him out for four to six months, making the Phillies' hopes of contending even more unlikely. If Hellickson continues to pitch well, general manager Matt Klentak should have plenty of bidders for the right-hander's services this summer.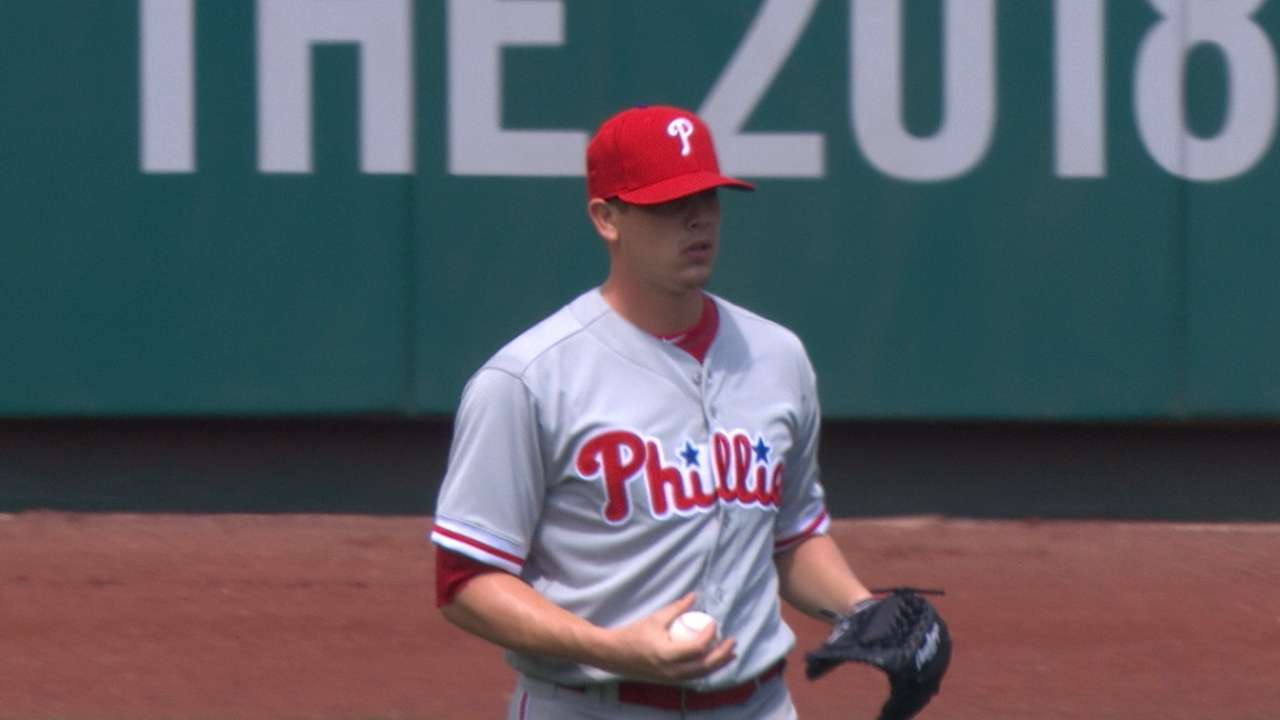 5. Michael Pineda, RHP, Yankees
Contract: $ 7.4 million (2017)
Previous ranking: 4
Pineda has been brilliant over his past two starts, going 2-0 with a 1.84 ERA, 17 strikeouts and one walk over 14 2/3 innings for the surprising Yankees. The slight downgrade represents New York's record, which could reduce the chances of Brian Cashman becoming a seller this summer. But if Pineda continues pitching well, the temptation to turn the free-agent-to-be into longer-term assets may be too tempting for the GM.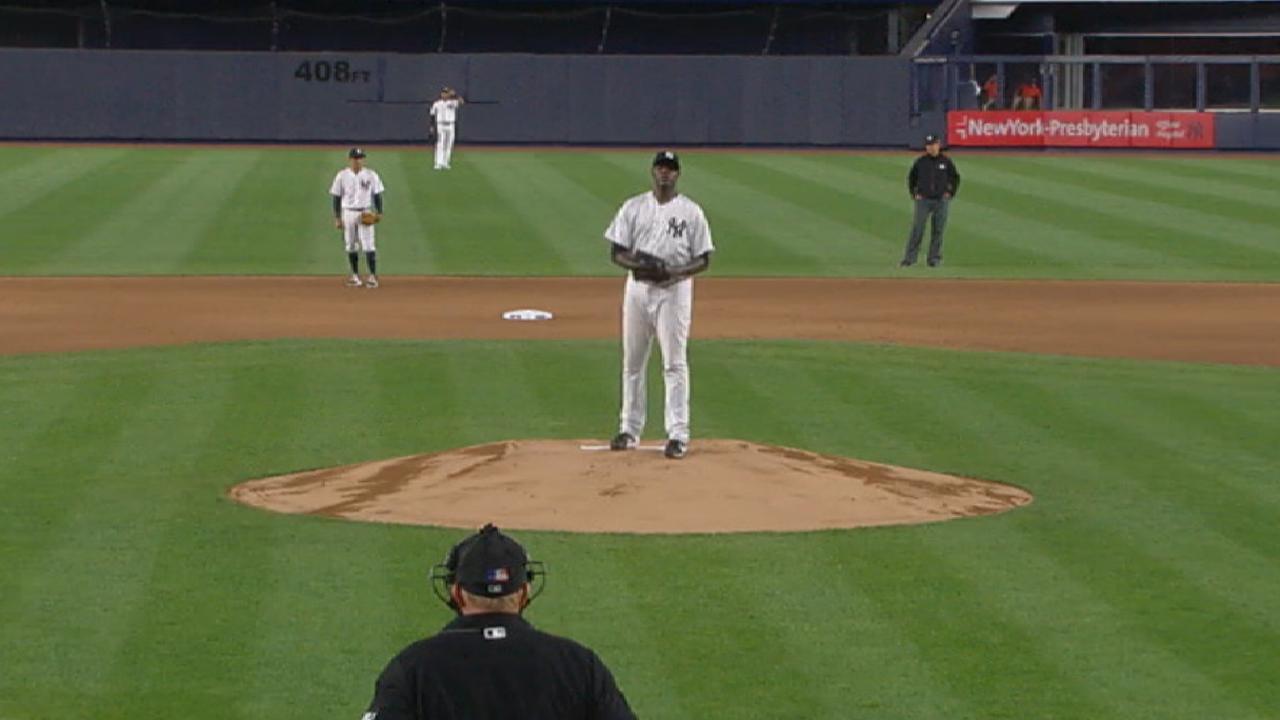 6. Jose Bautista, RF, Blue Jays
Contract: $ 18 million (2017); '18 mutual option for $ 17 million with $ 500,000 buyout
Previous ranking: Not ranked
While I'm not prepared to predict a Donaldson trade, it's fair to wonder whether Bautista could be on the move if the Blue Jays continue to plunge. Bautista is off to a dreadful start — one of the myriad reasons Toronto has stumbled out of the gate — but if the slugger turns it around, he could be a game-changing power bat to add to a contending lineup.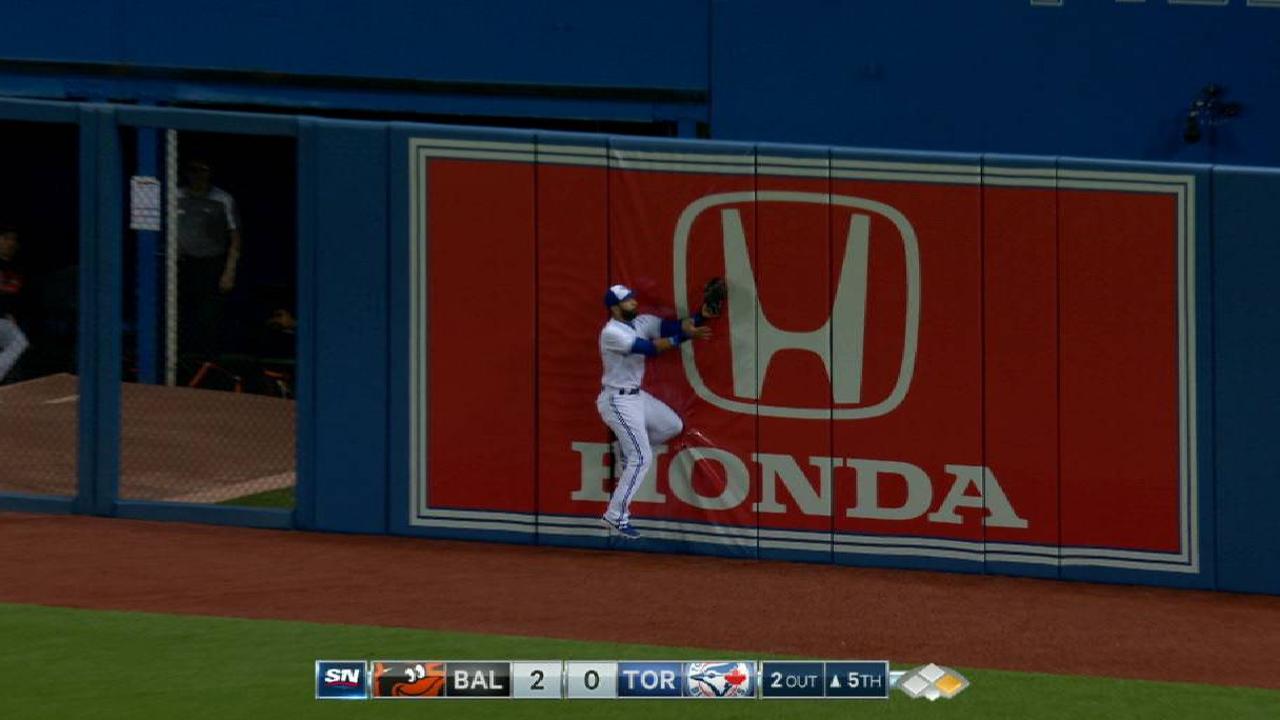 7. Todd Frazier, 3B, White Sox
Contract: $ 12 million (2017)
Previous ranking: 1
Frazier's expiring contract and power potential had him atop these rankings last week, but his slow start and Washington's need for a closer thrust Robertson past his teammate. Frazier opened the season just 3-for-27 with one home run, one RBI and a .485 OPS before a stomach flu sent him to the bench for much of the past week.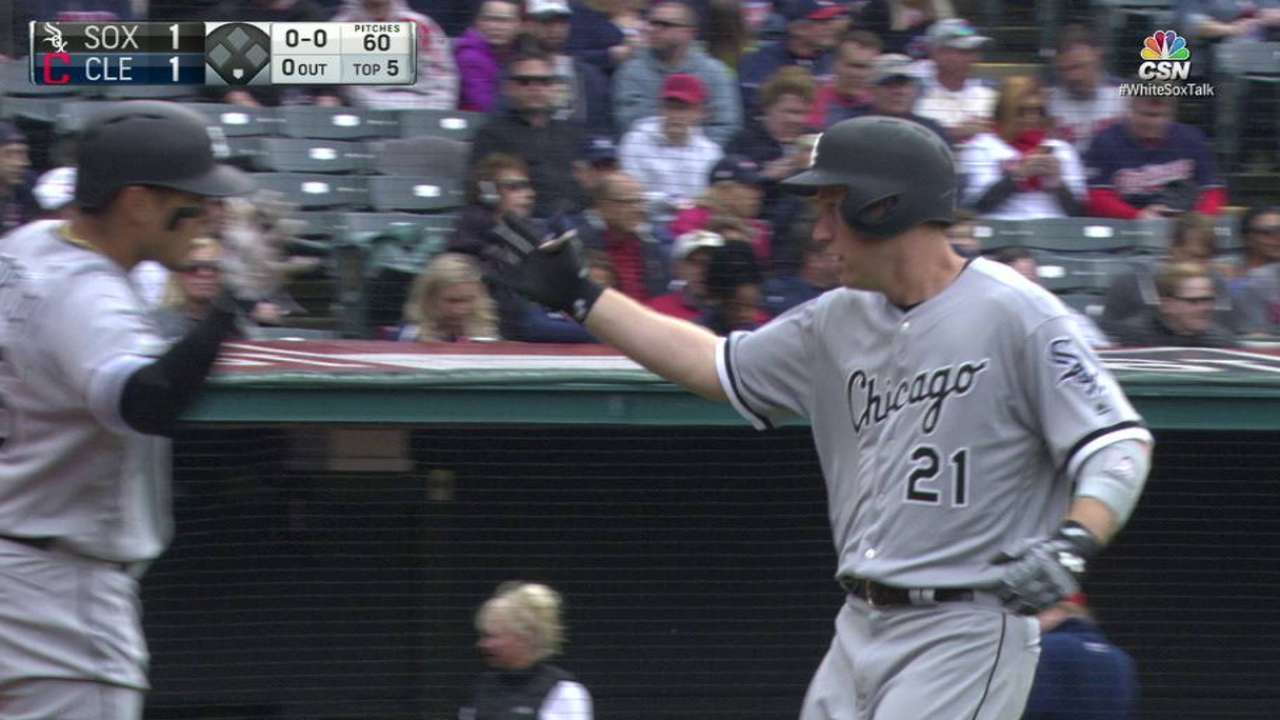 8. Lance Lynn, RHP, Cardinals
Contract: $ 7.5 million (2017)
Previous ranking: Not ranked
Lynn is in the final season of his three-year, $ 22 million contract with the Cardinals, making him one of the best values on this list. His seven-inning shutout against the Pirates on Monday was one of the few early-season highlights for struggling St. Louis, which could find itself in trouble in the National League Central if their woes continue. Lynn and Jhonny Peralta — both free agents at the end of the season — will be names to watch when it comes to potential trade targets.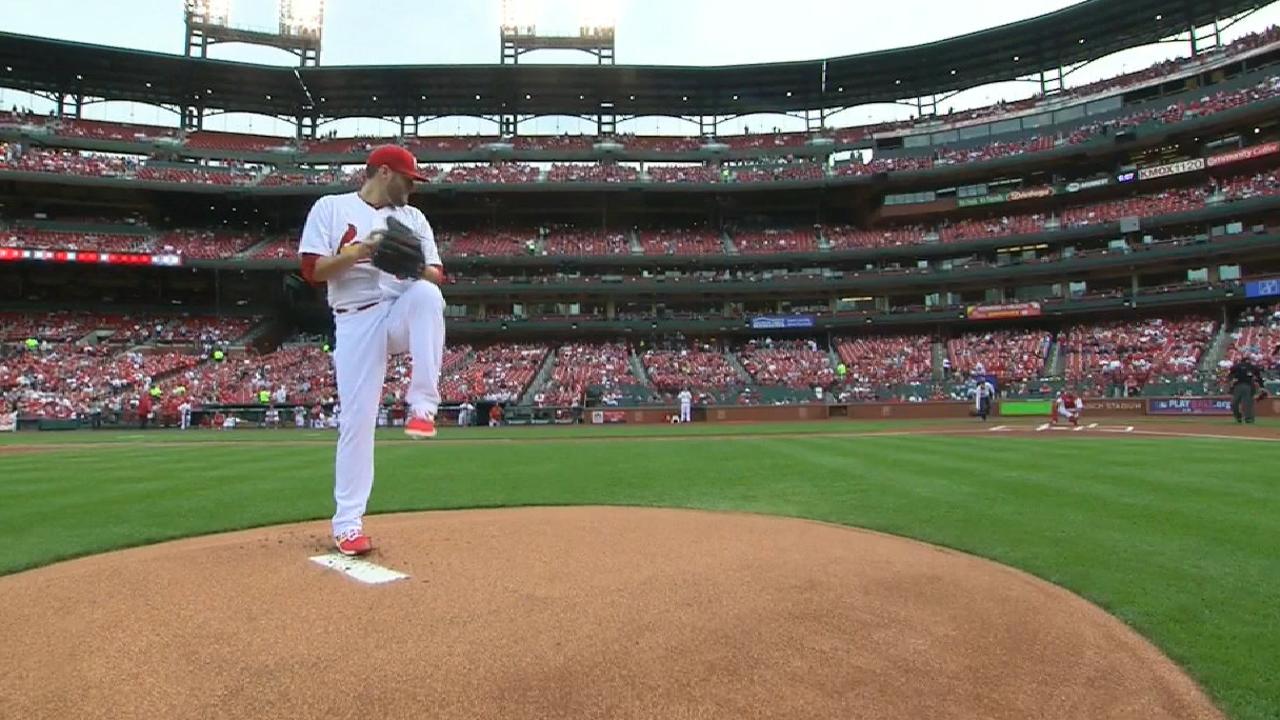 9. Quintana, LHP, White Sox
Contract: $ 7 million (2017); $ 8.35 million ('18); team options for '19 & '20
Previous ranking: 6
You have to wonder if the constant trade speculation is taking a toll on Quintana, who delivered poor outings in two of his first three starts. With three full years of team control after 2017, Quintana fits the definition of what the executive described above, though the White Sox won't rush to make a deal and could wait until the offseason to field offers from contenders and pretenders alike.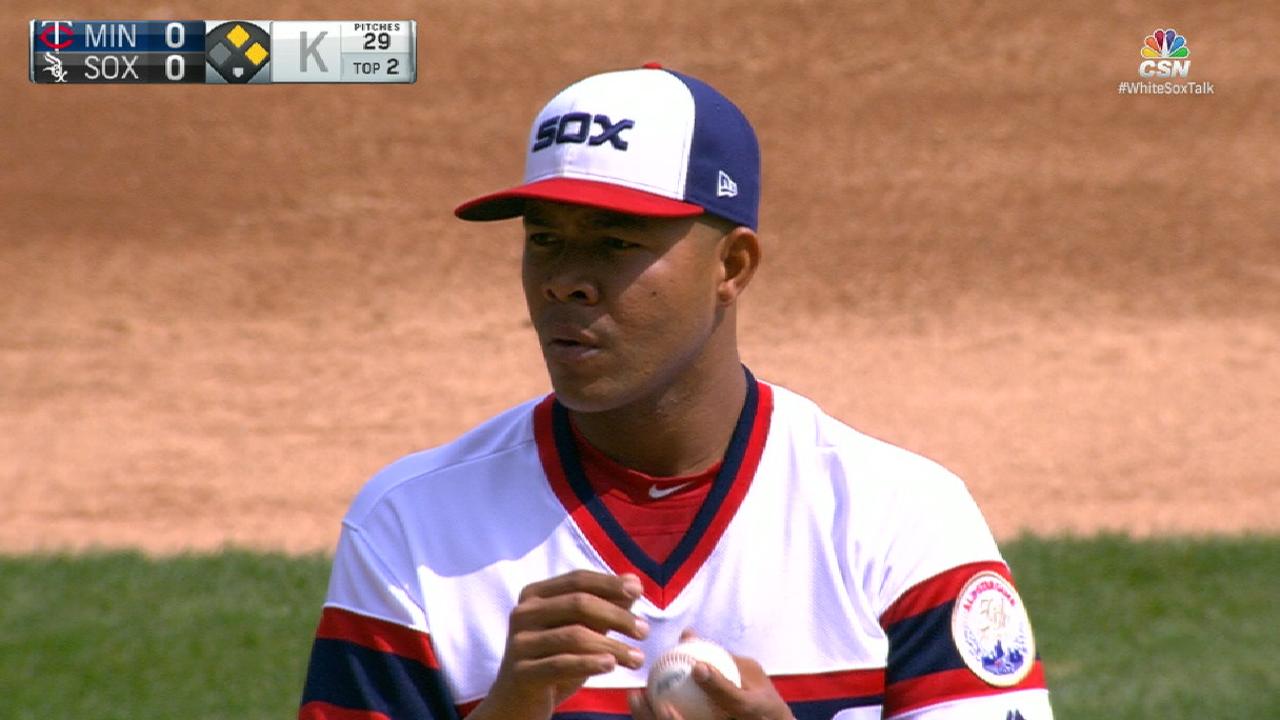 10. Andrew McCutchen, CF, Pirates
Contract: $ 14 million (2017); team option for $ 14.75 million for '18 with $ 1 million buyout
Previous ranking: Not ranked
The final new entry on this list, McCutchen could find himself on the move this summer if the Pirates are out of the race — something that became a little more likely following Starling Marte's 80-game suspension. McCutchen is back in center field for the foreseeable future, where his biggest test as Pittsburgh's leader may be in front of him.
Dropped from last week's rankings: OF Jay Bruce, RHP Jhoulys Chacin, 1B Eric Hosmer, LHP Tony Watson
Mark Feinsand is an executive reporter for MLB.com. This story was not subject to the approval of Major League Baseball or its clubs.