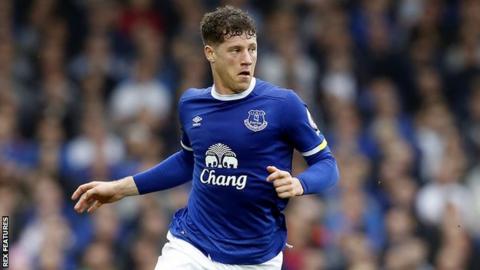 Merseyside Police say they are looking into CCTV footage that appears to show Everton midfielder Ross Barkley being punched during a night out.
It is claimed the security video shows the 23-year-old England international being hit in the face by a man in a city centre bar.
Everton have not commented and no complaint has been made to police, but they are viewing the footage.
Barkley played 90 minutes in the Toffees' win over Leicester on Sunday.